SBI has a new deposit scheme called Wecare deposit for seniors where they get higher rates for locking in for 5 years
The premiums are substantial, but the 5-year lock in is a deterrent
Deposit rates are at a record low due to unusual circumstances which will normalise in 6 months-1 year
It is best to stay with 1-2 year deposits so that you can switch when rates improve
With interest rates on debt options falling steeply in the past year, retirees, pensioners and those seeking to supplement their income with fixed deposit schemes have seen a sharp dip in their cash flows. In this context, it is good to see India's largest bank – State Bank of India (SBI) – coming up with a special deposit scheme for senior citizens while revising its fixed deposit rates recently.
Unusual premiums
Banks such as SBI have been flush with liquidity lately given the locked down economy. This has prompted them to sharply slash their fixed deposit rates. In its latest round of rate cuts which will take effect from May 12, 2020, SBI has slashed rates on its term deposits for all tenors upto 3 years. However, it has spared its 3-year and 5-year FDs for senior citizens alone from the recent rate cuts. While the interest rate for senior citizens for 3 to 5-year FDs has been retained at 6.2%, the rate on 5 to 10-year FDs has been hiked from 6.2% to 6.5%. SBI is branding these 5-year senior citizen FDs as 'Wecare deposits'.
These new rates are unusual on two counts. One, banks usually reserve their best rates for 1 to 3-year terms, because this is the tenure for which they are usually looking to raise most of their liquidity. In normal times, five-year FDs usually offer the same rates or even lower ones than 1 to 3- year deposits. Now, SBI has turned this practise on its head by offering senior citizens 50 basis points higher rates on 5-year FDs compared to 3-year ones.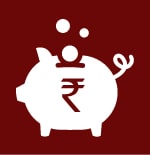 Two, banks and NBFCs typically offer senior citizens 25 or at best 50 basis points higher rates than ordinary depositors. SBI is now offering a good 80 basis points more than ordinary depositors for seniors willing to lock into its FDs for 5 plus years.
Given that SBI is India's largest bank and is flush with deposits, it is unlikely that this rate hike indicates any desperation on its part to woo deposit flows. Therefore, the reason why SBI is offering higher-than-usual premiums for its 5-year deposit is that it perhaps sees an opportunity in current rock-bottom rates to lock into 5-year plus money at low costs.
Should you invest in Wecare deposit?
So, should senior citizens opt for the SBI 5-year Wecare deposit? We think not, for three reasons.
One, while the 80-basis point premium offered to seniors over ordinary deposits is high, this doesn't result in a very attractive absolute return to investors. Seniors who opt for this product will effectively be locking into 6.5% for five years, which may just about match inflation rates.
Two, the rock-bottom deposit rates prevailing in India right now are a result of exceptional circumstances which are unlikely to last beyond the next six months. Thanks to COVID, the economy is in shut-down mode leading to very poor credit offtake for banks. Investors however, seeking safety, are preferring bank deposits over every other avenue.
Banks themselves are risk averse too and are preferring to park enormous surpluses with RBI (Rs 7-8 lakh crore recently), at an abysmal interest rate of 3.75% under the reverse repo window. All this has combined to pressure banks to offer ultra-low deposit rates to protect their profits.
But given that economic activity is already beginning to resume in parts and that the lockdown is bound to be lifted in a month or two at the maximum, credit offtake is bound to pick up from current levels even if the process is gradual.
 Interest rates, therefore, are quite likely to move up from their present lows as the economy normalises and banks get back their risk appetite. The history of interest rates in India over the last two decades suggests that market rates seldom stay below 6% for long. If they dip below that threshold they've usually rebounded within a year. (Please refer https://primeinvestor.in/are-we-at-rock-bottom-on-interest-rates/)
Finally, even if the MPC should cut rates further, market interest rates tend to be influenced more by demand-supply factors. With the central and state governments likely to substantially exceed deficit targets in FY21 to fund economic revival, it is only a matter of time before market interest rates seek higher levels.
Simply put, if they hang on for debt markets to normalise, senior citizens may be able to earn 6.5% from 1 to 2-year deposits in a matter of a few months to year. By locking into this low rate for 5 plus years, they'll be sacrificing an opportunity to switch to better rates once the situation normalises. SBI's own one-year deposit offering 6% may be a good parking ground for seniors to bide their time.
What's better
If you are a senior who absolutely cannot make do with a 6% return and need higher rates to sustain your income levels, what should you do? In that case, you can consider three instruments, which entail a longer lock in period:
The post office Senior Citizens Savings Scheme, which is an absolutely safe sovereign backed option, offers 7.4% pa with a 5 year lock in period. The maximum amount you can invest is Rs 15 lakh.
 The 7.75% GOI Savings Bonds, available from many banks. The bonds carry a 7-year lock in. Given the high rates and safety, the lock in is worth it. Get details here https://primeinvestor.in/can-you-get-high-returns-with-a-government-guarantee-you-can-with-this-debt-instrument/
You may be able to get higher rates than SBI with leading private banks such as HDFC Bank and ICICI Bank with much shorter lock-ins. HDFC Bank presently offers 6.3% for 1-year deposits and ICICI Bank offers 6.25% for 18-month deposits. Both can be your parking grounds until interest rates improve. If willing to take on a bit of risk, visit our Prime Deposits section for NBFC options that offer 6.75-7.1% for one year terms. https://primeinvestor.in/best-fixed-deposits
Link: SBI's deposit rates
Also Read : Small Finance Bank In India