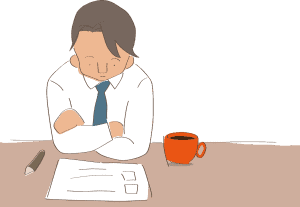 Over the course of the last 2 weeks, following the Franklin debt funds' fallout, many of you (our subscribers) have written to us seeking answers to a number of questions on the debt funds you hold.
Many more of you have diligently gone through our Prime Ratings, our buy/hold/sell calls in our MF Review Tool and our list of recommended funds – Prime Funds. Needless to say, a majority of the questions revolved around the credit risk in your funds or the funds we recommend, given the season now!
I am listing down samples of such questions as excerpts:
Some liquid funds like Franklin Liquid have papers below AA+. Why is that featuring high in your ratings? Is this a cause for concern in liquid funds?
You have a poor opinion on HDFC Banking & PSU Debt, which is from a high-quality category while your opinion is higher for a fund like SBI Magnum Medium Duration with higher risks.
A top-rated fund like HDFC Short Term Debt has a D paper and more credit risk than a fund will nil risk like Axis Short Term debt which is below the HDFC Short Term Debt in your ratings.
You have a 'buy' call on a short-term debt fund with only 83% above AAA while you have a 2-rating on L&T Gilt fund that has 100% in gilt.
If gilt funds are the safest, why should I consider other funds at all?
You may be having similar questions. This article will address these queries and more with examples. Through this, we want to help you understand what you may be missing out on and where you could be going wrong when you look at metrics in isolation or place one metric above all others.
The common thread
The commonality in the questions we got were that ALL of you were looking at credit risk alone. Understandable, given recent events. However, when assessing a fund, risks and return potential go hand-in hand. And that is what we try to do when we assess funds and rate funds.
Prime Ratings or MF Review Tool or Prime Funds is not an assessment of credit risk alone. None of these amount to credit rating. They are well-rounded assessments of funds, considering a fund's risk (credit, concentration, asset and liquidity) to the extent we can decipher, its strategy, cost, and very importantly sustained performance.
Hence, when you look at our MF review tool or recommendations, this is the primary point you need to keep in mind.
Now we'll move on to individual illustrations to explain the thought process that goes into deciding whether a fund is a worthy one or not, besides just the credit rating.
What lies beneath also matters – Franklin Liquid fund example
Let's take the first query on Franklin India Liquid fund. To be wary of even a small proportion of credit risk in liquid funds is a prudent approach. However, sometimes the rating themselves may not fully reflect the strength of the underlying papers.
Liquid funds cannot invest in any paper that has a maturity more than 91 days. Most of their portfolios are therefore tucked in money market instruments. But they can allocate small parts of their portfolio to bonds (sometimes with ratings of even AA or AA-) which will mature in a few weeks or a couple of months if they are attractive. We take cognizance of such papers and check for the strength of underlying companies before dubbing those as bad practices. Not every single paper that is AA or AA- is bad or risky.
Franklin Liquid had AA/AA- papers, but these papers were of Tata Motors, Bharti Airtel, and Vedanta. When we look at the probability of default risk in these, we take the following into account: first, the residual maturity of the paper (maturing right away or later), whether there has been any recent downgrade in such paper, and the groups' strength, even with the lower rating.
The Tata Motors paper accounted for 1.2% of the portfolio as per latest available data and the other 2 papers were paid off. Yes, Tata Motors may land into trouble in an impending slowdown in automobile but the question is whether it is going to default on a small borrowing falling due this month and whether the Tata group lacks resources to allow such default. A default can have repercussions for the credit rating in other group companies too.
There are similar examples across fund houses. Hence, a fund cannot be written off for carrying a small exposure to very near-term papers that hold some risk.
Bottom line: Credit risk assessment is crucial in liquid funds. But there is no cause for panic if a small proportion is in an AA-rated paper for a very short period, and that too with limited exposure.
Risk assessment differs – HDFC Banking & PSU example
HDFC Banking & PSU Debt fund held on an average 25% of its holdings below AA+. Yes, close to 14% were not bad as they were in perpetual bonds and other bonds of PSU banks. However, you do not expect this category to take such exposure, when there are better options.
Hence, we penalize this exposure in this category far higher than we would look at the medium duration category which houses SBI Magnum Medium Duration. With over 30% exposure to papers below AA+ rating, the fund is penalized sufficiently considering its category's average exposure and also the time frame for this category (which is higher than banking & PSU debt).
Bottom line: Risks and assessment of risks will vary based on time frame and objective of category. A shorter time frame or low-risk strategy provider lesser leeway for risks. You may want to read our earlier important article where we use different cut offs to look at risks in different categories.
Performance and cost matter – Axis Short Term example
Axis Short Term Debt is a high-quality conservative fund with almost nil exposure to papers below AA+. But it is rating lower than HDFC Short Term Debt, which has 'D' exposure. But is that all that it takes to assess a fund either through our rating or MF tool review? No. Here are a few of the other things that matter:
HDFC Short Term Debt has a superior risk-adjusted return when 1-year returns are rolled daily over several years showing return consistency across interest cycles.
It has lower instances of 1-month negative returns showing it manages adverse rate cycles better.
It has a higher AUM providing comfort on any sharp redemptions
And very importantly it has a far lower expense ratio, especially under the regular plan.
Other data on its performance over a min. time frame of 2 years that we suggest is given below:
These are some of the qualities (not all) that we look at other than portfolio credit quality and weight them appropriately to base a buy or hold or sell decision.
Yes, the HDFC Short Term Debt fund had a paper from IL&FS (Hazaribagh Ranchi) that was written off to D and accounts for 0.2% of the portfolio. It also has close to 7% overall in lower rated papers. So why is it still all right?
First, this is not a high exposure for this category. Second, in our ratings and review it is appropriately penalized for such exposure and yet makes it on account of all the metrics we mentioned earlier.
The fund is also not a case where performance is masking the risk, if you look at the nature of papers below AA+ (go to our first point on what lies beneath).
It does not also mean the Axis fund is a bad one. It simply means that the other one scores on many counts overall.
Bottomline: While credit risk is something you need to be watch for, you should not lose track of performance and ability to handle the same across market cycles. This picture is also needed, especially in good times, when your expectation naturally goes up.
Cannot lose sight of other risks – the gilt fund examples
We'll combine the last two questions I mentioned above, given that it deals with the same point – zero risk in gilt funds. The first one compares a short-term debt fund with 83% exposure to paper above AAA versus a gilt fund with a 100% gilt exposure.
First, when fund comparisons are made, you need to make them within their mandated category and strategy. A short-term debt fund is not required to hold 100% in gilt and it cannot have a long maturity.
A gilt fund is required to hold 100% in gilt and can hold any duration but is mostly long. Hence, short-duration and gilt funds necessarily behave and return differently from each other. Hence, opinion cannot cut across categories.
Now, if we compare L&T Gilt within its category, it not only has a high expense ratio but importantly beats its peers less than 15% of the times when 1-year returns are rolled daily over longer periods. Its risk-adjusted return (adjusted for volatility) is also lower than peers.
And why is volatility important in gilt? Because gilt prices fluctuate the most and gains can quickly be lost. Hence our job is to highlight the better performers in the space. Otherwise, all gilt funds would be 'buys' if we went by credit quality alone!😊 While you may heave a sigh of relief that they have no credit risk, can you take 5-7% fall in these funds over 3-6 months and negative returns even for a year sometimes?
That is the characteristic of a gilt fund. In our own experience, most investors don't expect negative returns out of their debt holdings. So, while you may be a patient investor, you will have to take such volatility as par for the course.
And of course, such volatility means that they cannot be short-term products. And unfortunately, no gilt fund clearly labels itself as being short term, post SEBI's new category.
On the increasing opinion that gilt funds are the best and one doesn't need other funds, it is true only if:
Your time frame is long enough – 5 years or more
You can stomach high volatility (read negative returns) in these funds in the short to medium term.
Summary
The idea of giving these queries as examples is to ensure that while your concern for credit at this juncture is valid, in the process, you should not be ignoring a number of other aspects that are vital to choosing or reviewing debt funds.
Key among these will be:
Performance: It is important not to lose sight of performance. Without it, the purpose of coming into debt funds instead of FDs will be defeated.
Low credit rating alone is not a sign to sell: A small proportion in a marginally low-rated paper from a reputed corporate group need not immediately mean the fund is a sell. It needs a little more digging to understand and you can trust us to do it to the best of our ability.
Cost: In debt funds, where return differentials are wafer thin, cost can be a huge differentiator. A simple, conservative fund with high cost loses out on returns.
AUM – In many fund categories, asset size is a key criterion and you cannot lose sight of it at any point in your anxiety to hold to quality credit.
Fund behavior across cycles: A fund's ability to beat an adverse interest rate scenario and stay less volatile across rate cycles is a key characteristic. A 100% credit-safe fund may still give you sleepless nights because of its volatility.
Look at credit quality but do not look at them in isolation. When you use our Review Tool or our Prime Funds, we take all of them, weight them appropriately and then analyze them.